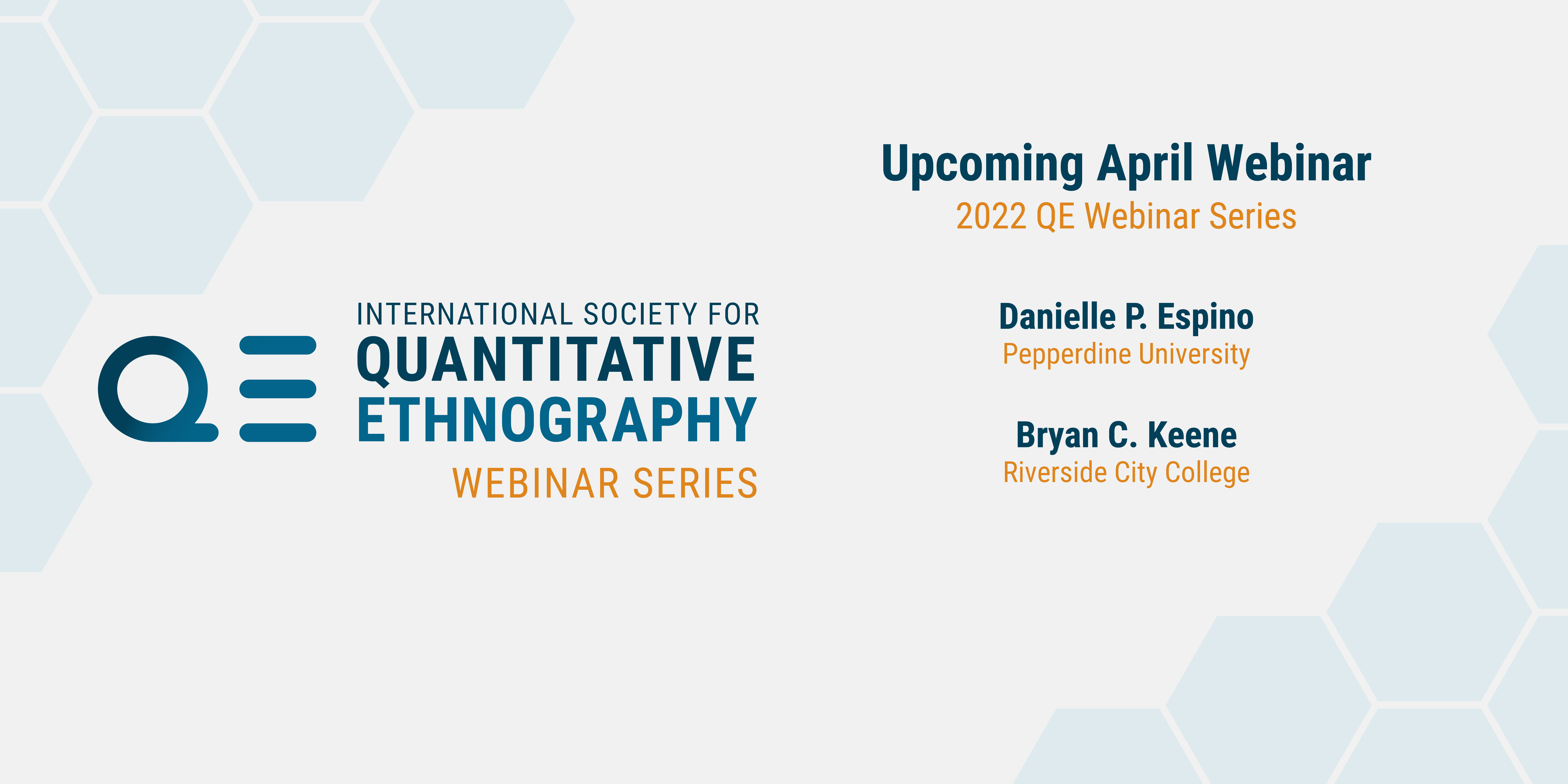 Upcoming April Webinar | 2022 QE Webinar Series
Be sure to mark your calendar for the second Quantitative Ethnography Webinar of the year on April 12 at 1pm CST/11am PST! This month's speakers are Danielle P. Espino (Pepperdine University) and Bryan C. Keene (Riverside City College).
Learn how research using QE can help to advance dialogue on JEDI (justice, equity, diversity, inclusion) topics with a study that examines social media posts of arts and culture workers who shared experiences of unchecked racism and exclusion in the workplace. The April seminar will start the conversation by highlighting an example of scholarly insight and analysis to informal sharing of testimonies that would otherwise be ignored, and end by inviting others to join in ideas and discussion to find ways of advancing these efforts.
If you would like to take a look at previous webinars, you can view our archived recordings from last year. If you have questions, please contact events@qesoc.org.