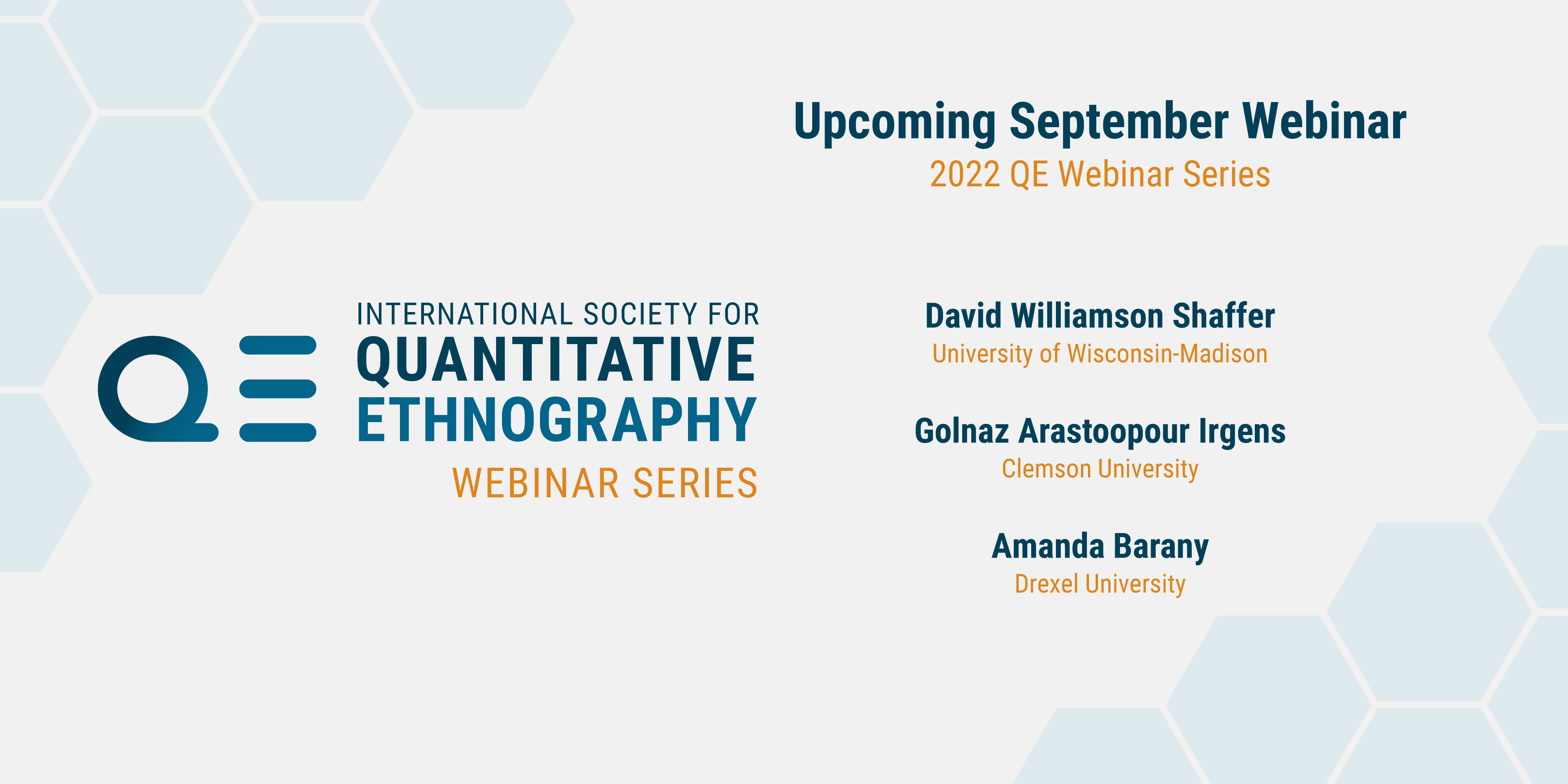 Upcoming September Webinar | 2022 QE Webinar Series
Teaching a QE Course: Triumphs and Tensions
September 6th at 1:00 PM (CST), 8:00 PM (CET)
Join Amanda Barany, Golnaz Arastoopour Irgens, and David Wiliamson Shaffer as they discuss their experiences teaching Quantitative Ethnography courses at their respective universities. The QE instructors will share successes and challenges developing an introductory QE course and what these courses can mean for shaping the QE community. This webinar will be in a "podcast" discussion style. In the first half, the three participants will ask each other questions and engage in a discussion. In the second half, the participants will take questions from the audience.
The monthly QE Webinar Series will showcase emerging research and exciting new developments in Quantitative Ethnography. These one-hour events will begin with a 30-minute presentation by scholars from the QE community, followed by 30 minutes of moderated discussion. Attendance is free and open to anyone who is interested!
If you would like to take a look at previous webinars, you can view our archived recordings from last year. If you have questions, please contact alison.lindner@wisc.edu.