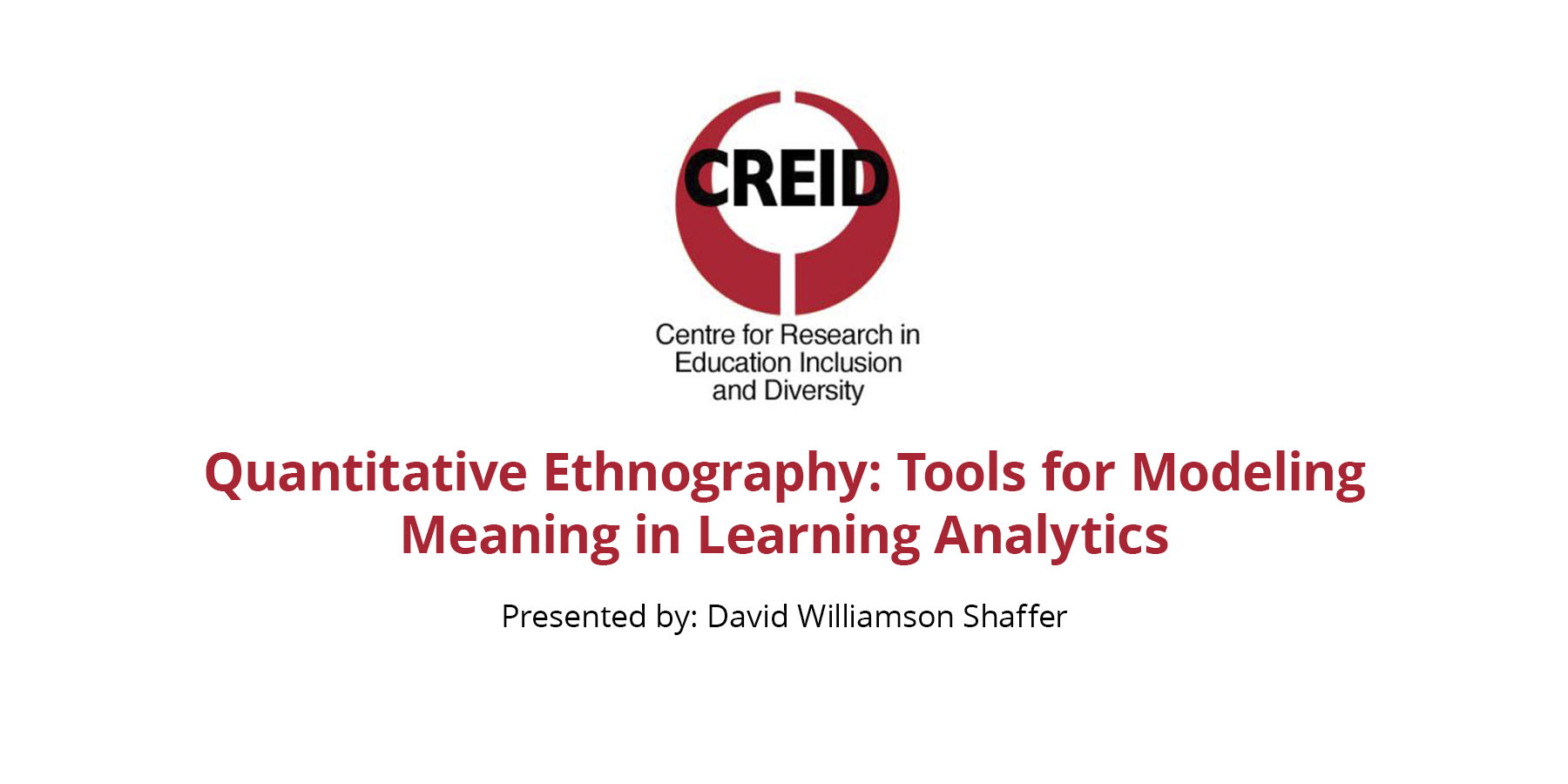 The full video is now available for Dr. David Shaffer's recent talk on Quantitative Ethnography: Tools for Modeling Meaning in Learning Analytics hosted by the Moray House School of Education and Sport and the Center for Research in Education Inclusion and Diversity (CREID)!
In this talk, David takes a deep dive into Quantitative Ethnography, a growing field looking at reasons to – and ways to – keep the concept of meaning central in work on learning analytics and the social sciences more generally. In the age of big educational data, researchers have tools to find ever more subtle patterns in data about teaching and learning – and about teachers and students.
But big data presents challenges to traditional research methods, both qualitative and quantitative: challenges to our understanding of utility, reliability, validity, replicability, interpretability, and even significance itself. This talk looks at how quantitative ethnography can help researchers address these challenges.
Link to video